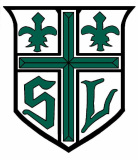 In 1925, many of the parishioners of St. Leo Parish felt the need for a school in order that their children would have the opportunity to learn the Doctrine of the Catholic Church. Bishop Thomas O'Leary of the Diocese of Springfield, part of which later became the Diocese of Worcester, supported this concept. He felt it necessary because of the lack of an English-speaking Catholic school for the people of Irish descent residing in the vicinity of St. Leo Parish.

As a result of this urging, in 1925 St. Leo Parish commenced the construction of the school. On September 8, 1926, a new eight-room school opened its doors with five grades and five teachers. The enrollment of its first year of operation was 221 students. The continued growth and success of the school was due in part to the Sisters of the Presentation of the Blessed Virgin Mary. Their dedication was ever-present.

The trend of increasing enrollments continued, necessitating double grades, so that in 1948 a four-room addition was made to the original building. In 1954, a new building with six rooms and an auditorium was ready for occupancy. Such an increase of pupils and facilities reflected an appreciation for the quality education imparted in St. Leo School.

One year later, during the 1955-1956 school year, St. Leo enrollment reached its peak of 827 pupils, the climax of a long and prosperous growth period. In 2005, a building committee was formed to once again look at the expansion of the St. Leo School campus. Construction began in June 2006, as the result of a capital campaign through St. Leo Parish. The newest addition was completed and opened in August of 2007. This structure added 2 offices, a conference room, a gymnasium and stage, concessions kitchen, a library, a science lab, and computer lab to the St. Leo campus.

St. Leo School offers a comprehensive, liberal arts education. The school offers a quality environment including its new science lab, computer lab, library, and gymnasium additions. Unlike some of the schools in our region, the City of Leominster provides us with a part-time nurse. Where many schools lose their arts programs to budget cuts, St. Leo School provides students with visual and performing arts education, as well as, having well-established band, chorus, and theater programs. The school also owns $30,000 in instruments for the band students to use throughout the year. St. Leo also offers a well-rounded sports program with cross-country, basketball for grades 1-8, cheerleading, field hockey, and ski club. St. Leo School maintains a strong community presence in its outreach to the retired Presentation Sisters, the elderly, and many charitable programs.
---